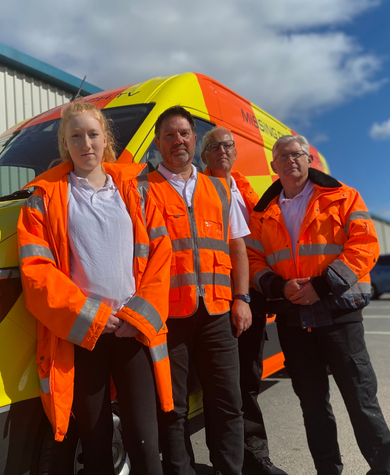 The Missing Pet Search Team is working at an 80% success rate due to all Animal Search UK departments working in unison.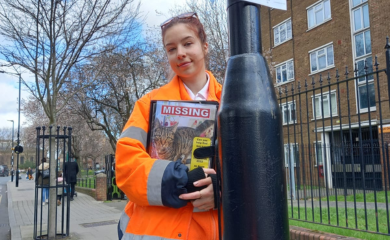 Meet the Animal Search teams
The Owner Support Team are with you every step of the way and is on hand 24/7 to help navigate you through your search.
The Search Team reviews your pet's unique case profile and designs a targeted plan for the search.
The Design Team create a physical and online publicity campaign for your missing pet.
The Media Team contacts the press, businesses and other outlets and produces engaging content across our social media platforms.
Specialist search equipment
The search team are trained and equipped with specialised equipment to help find your missing pet. For example:
Thermal imaging cameras detect heat sources in complete darkness and dense overgrowth.
Humane pet traps are used in areas of high interest.
What will the search team do?
Conduct a pre-search brief and a post-search debrief.

Carry out door-to-door enquiries, simultaneously distributing campaign material.

Place all poster publicity in key areas.

Physically search green spaces, overgrowth, roadsides and any other areas of interest.

Liaise with members of the public, gaining access to sheds and outbuildings.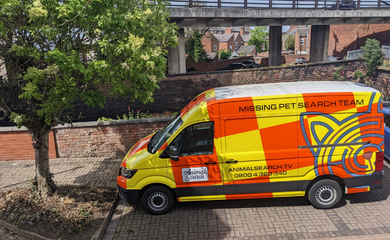 One-of-a-kind search vehicle
Our search van is purposely designed to be eye-catching and spark interest in your community to encourage engagement throughout the search. Making our presence known in the area ensures we take advantage of every opportunity to raise awareness.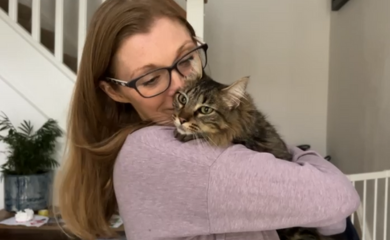 Continued cycle of care
Unfortunately, it is not always possible to find the pet on the search day. It can take days and, in some cases, weeks to feel the full effects of the search day efforts. You will have the continued support of the owner support team for as long as it takes to find your missing pet.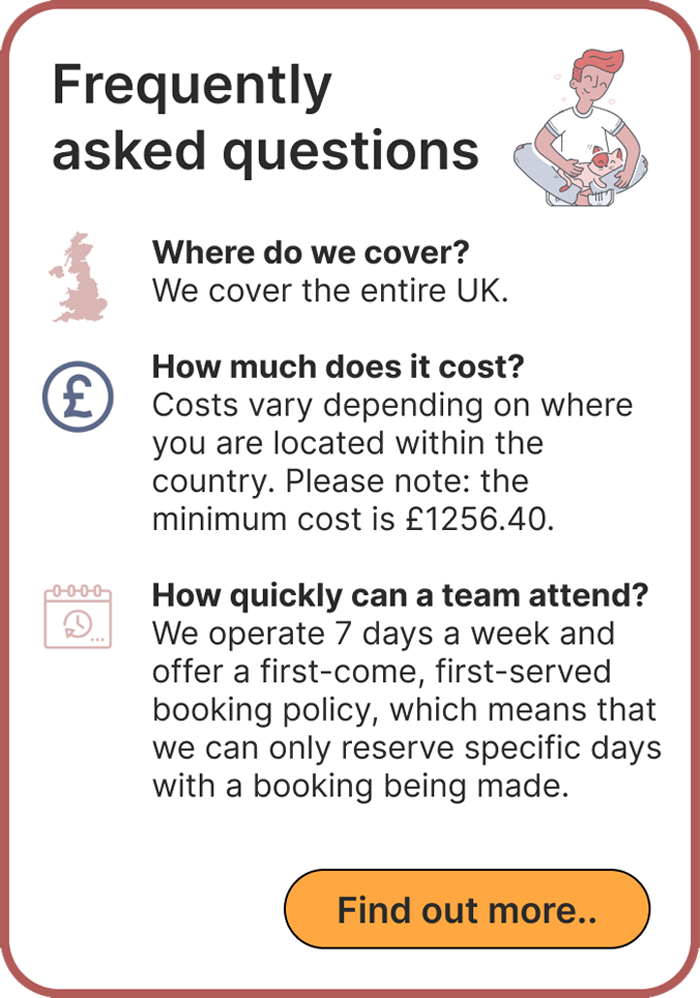 Pet insurance is not just for vet bills ...
If your pet is covered by insurance, some or all of our costs could be paid by your insurer. Click here for more info