Help and Advice
Every team member at Animal Search UK has one thing in common, we all have a pet who is part of our own family. We care about your pet too, because we know how much they mean to you.
I have lost my pet
We know it is extremely stressful when your pet goes missing, it can be difficult to know what to do next. By sharing the benefit of our experience, we hope to support you in being reunited in the shortest possible time.
First of all register your pet missing with us now, for free, if you haven't already done so. We have a unique Auto-Match system and a volunteer network of Pet Patrollers UK wide that could help to reunite you with your pet.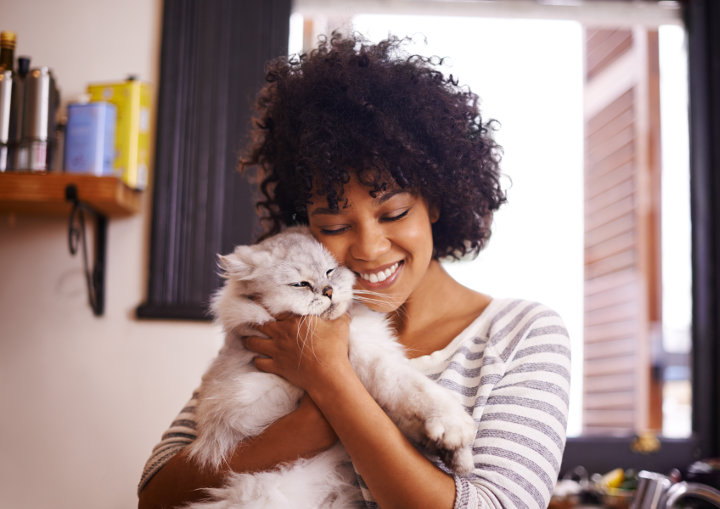 Vets, Rescues and Pet Professionals
Even though your pet may be microchipped, it is important to contact as many of your local vets and rescues as possible. Of course if your pet is microchipped and they are handed in, providing your details are up to date, you will be contacted however sometimes people report seeing pets opposed to taking them in to be scanned so it is best to be sure your local vets are aware that your pet is missing.
If you have lost a dog it is important to contact your local dog warden as soon as possible, it is also a good idea to contact the dog wardens in the areas that surround the area that your dog was lost in.
Here are some links you may find useful
Search for local vets using your postcode

http://findavet.rcvs.org.uk/find-a-vet/

Visit
Search for your local branch of Cats Protection

http://www.cats.org.uk/find-us

Visit
Search for local cat rescues using your postcode

http://www.catchat.org

Visit
Search for local dog rescues in your region

http://www.dogpages.org.uk

Visit
Search for your local authority dog warden

https://www.gov.uk/report-stray-dog

Visit
Microchip Database - If your pet is microchipped it is worthwhile ringing your microchip company to ensure your contact details are up to date.
If your pet was microchipped outside the UK, providing you have the microchip number, you can contact Petlog and for a small fee they will add the details of your international chip to the database here.
Your Local Authority – It's not the nicest call to have to make but it is important to find out who is responsible for collecting animals that have sadly been involved in road accidents in your area. Your local council will be able to point you in the right direction. Most Local Authorities do scan collected animals for microchips however some don't so it is important for you to know which procedure is followed in your area. If your Local Authority doesn't scan then it will still record the details of the collected pet, if this is the case you may need to call regularly them regularly whilst your pet is missing.
It is also a good idea to contact as many other Pet Professionals in your area as possible, to help spread the word. You could try contacting pet groomers, pet shops and pet sitters and walkers in your area.
Practical Steps and Searching
When cats are lost there are some useful things you can try to help them find their way such as scent trails - You could try leaving some of your cats used litter outside in your back garden. Similarly, an unwashed item of clothing, or one that you have sprayed with a distinctive 'home' smell such as your deodorant, aftershave or perfume can help too. Many people also empty the contents of the vacuum in the back garden too, this is full of familiar scents such as their own fur.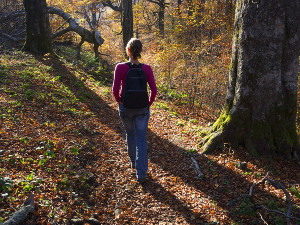 When conducting a physical search it is important to consider the following:
Calling out

When calling out for your pet it is best to walk and call out in the direction of home. Walking away from home and calling out may inadvertently encourage your pet to walk further in the wrong direction, if they are stuck in a garden for example but are following the sound of your voice.

It is important to call out in your usual way, stop walking and listen for any response. Your pet may be stuck in a garage or an empty property so their response may be muted.

If your pet is injured it may be that they are unable to come to you or that it may take them longer to get to you. Stand still in one spot for 5 minutes or so and call, if you have no response then move on and repeat.

The environment around you

Take note of any houses that are up for sale or rent in your road or those surrounding you. It can be a good idea to contact the Estate Agents to check if any of the properties have cat flaps that your cat may have gone in through but can't get out. Quite often Estate Agents open the windows of empty properties before viewings, making it ideal time for a pet to jump in and hide without anyone noticing.

If you have neighbours that are on holiday it is possible that your pet got locked inside before they went away. Look and listen for any signs and make contact with the home owner as soon as possible on their return.

Local shops, restaurants and takeaways often have large bin areas out the back where lost pets can take shelter and look for food. The workers in these businesses are key people to notify as they are often up extremely early in the morning and late at night, the quiet times when it is common for a lost pet to move out of hiding.

Remember, it is just as important to look up, as it is to look down in shrubbery and areas of long grass. Trees and scaffolding provide the perfect opportunity for pets to get stuck high up out of view.
Professional Missing Pet Search Team
Work and family commitments often mean that owners don't have as much time or even the emotional energy they'd like to devote scouring the area looking for their missing pet, and we can help. Our Missing Pet Search Team use a combination of traditional techniques such as door to door enquiries, searching sheds, garages and gardens and using thermal imaging equipment. Please visit our Missing Pet Search Team Page for more information.

Publicity
In our experience, this is crucial to reuniting lost pets with their owners. The key to success is informing as many people as possible in as wide an area as possible.
Leaflets, posters and Social media are a must, please see our Specialist Publicity page for information on how we can help you with this. We encourage the public to call us instead of you. Our missing pet helpline takes calls about your pet 24 hours a day, 7 days a week in our specialist UK based office. If your pet is insured our Specialist Publicity might not cost you anything, so please do contact us to see if we can help.
We recommend that you contact your local council before displaying posters on street furniture however we find that most councils are happy for our publicity to be displayed for an agreed length of time.
Posters and leaflets can be placed in many places such as shops, schools, doctor's surgeries, dentists and car windows.
Maintaining your Privacy and Responding to Sightings
It is uncommon but unfortunately there are people who make hoax calls which can be extremely unpleasant and intimidating. Read more about how we protect your privacy with our Specialist Publicity here.
Whilst your pet is missing it is important to be mindful of what information you are putting on your own posters and leaflets. Here are some tips to help you:
Use only your first name.
Do not disclose your full address or your street name.
Do not disclose your home or work telephone number.
Do not advertise a reward value – it is okay to say you are offering a reward, but quite often large advertised cash rewards encourage hoax callers and it could put your pet at risk of being stolen in the future.
Do not advertise your pet's microchip number, but of course you should mention if your pet is chipped. If your pet is not microchipped it is best to say nothing at all.
Do not state the breed of your pet on your posters or leaflets. If your pet is spayed or castrated you should include this information as they cannot be used for breeding and are therefore less attractive to those who may wish to keep them.
Where possible avoid using free-ad websites like Gumtree, we know of many people who have fallen victim to disturbing hoax calls after advertising their missing pets on these type of sites.
Do not state the breed or pedigree information of your pet on your posters or leaflets.
If your pet is spayed or castrated you should include this information as they cannot be used for breeding and are therefore less attractive to those who may wish to keep them.
If your pet is not spayed or castrated, it is best not to mention it.
It is important to keep yourself safe whilst responding to sightings of your pet.
Here are some tips to help you:
Always tell someone where you are going, if possible go with a relative or friend, especially if it is someone's house or an isolated area.
Always take your mobile phone with you, making sure it is charged.
Do not carry large amounts of cash, rewards can be paid later. If the finder is genuine they will not mind this, you can exchange details there and then to make a bank transfer or to meet up again in the future. If you are insured your insurance company will let you know how they pay rewards, normally it is direct to the finder by cheque.
If possible drive to the location opposed to walking or using public transport, this isn't just for safety it will mean you are able to get straight to a vet should your pet need it.
Be extremely cautious of callers who repeatedly ask questions about your pet's value, or about a reward or for money for information. If you are in any doubt about a call being genuine then you should ring the police on 101 and ask a PSCO to accompany you, of course the caller will not know you have done this.
Other items which may be useful to take with you include: sensible shoes and warm clothes in case you have a large area to search that may be muddy, a map of the area - perhaps on your phone, a pet basket or carrier, a collar and lead if appropriate, a torch, pet treats, a bottle of water and a small dish, details of the nearest vet.
Reducing the risk of your pet going missing
Recently Reunited
Congratulations! Now you are reunited with your pet it is important to help them settle back in at home and to reduce the risk of them going missing again.
It is a good idea to take your pet to the vet to be checked over. They may require some extra flea or worming treatment if they have been lost for a prolonged period.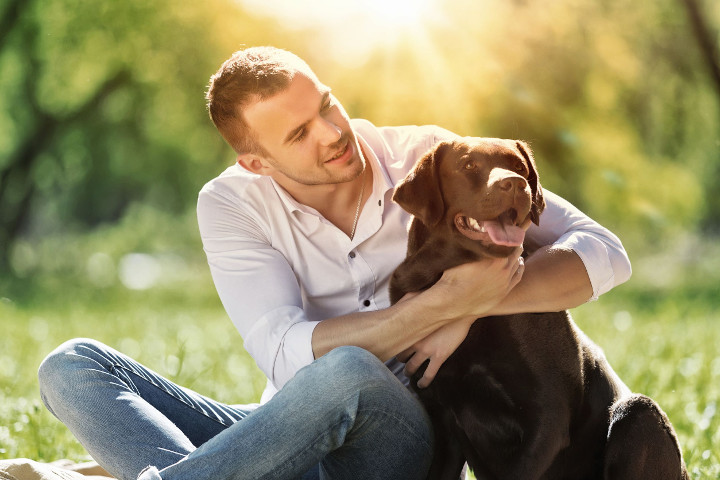 When you get home it is important to keep nice and calm whilst they adjust back into their daily routine. It is common for them to hide in the house, and they may not want to be fussed for a few days after their return.
You may choose to keep your pet indoors for a little while, you could also speak to a local pet behaviourist to see if they can offer any advice to help make this easier, especially if you have a pet that is desperate to get back outside.
If you have other pets you may find that they do not warm to the pet that has been lost, this is likely to be because their scent is very different since they have been outside a long time or in someone else's home. You could try encouraging your found pet to sleep on some of your clothing, scented with perfume, so they pick up your scent quickly.
If you haven't already, make sure your pet is registered with us. This will help speed up the report process, should your pet go missing again.
Microchipping
It is a great idea to get your pet microchipped if they aren't already. Micro-chipping your pet will not stop them going missing again, but it will substantially increase the chances of you being reunited with them if they do. Most vets have offers on microchipping, it normally costs around £15.00, often less. Many different pets can be chipped from cats and dogs to rabbits and exotic birds.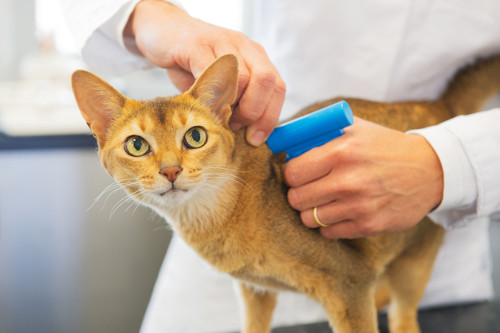 For more information about micro-chipping cats you could speak to your local branch of Cats Protection, they may even be able to chip your pet for free!
It is now a legal requirement that all dogs are microchipped in the UK, and their owner's details must be kept up to date. If your dog isn't chipped you could face a hefty fine. Speak to your nearest Dog's Trust for help and advice, they too often have free microchipping events and can advise who can help locally to you. See the link below to find out more.
www.dogstrust.org.uk/help-advice/microchipping/microchipping-faq-page
You must remember to update your details with the microchip company, if you move house or change telephone number.
Neutering
It is always a good time to consider getting your pet spayed or castrated if they aren't already. There are many benefits to neutering ranging from improving your pet's health and behaviour to reducing the risk of them straying.
Castration substantially reduces the risk of your tom cat straying to find a mate, and of course prevents straying and unwanted litters in female cats.
If you have a pedigree pet getting them neutered makes them less attractive to thieves who may intend to steal them for breeding.
Neutering a pet can be expensive however there is financial help available should you need it, see below to find out more:
ProtectaPet
If you're keen to allow your pet outdoor access, but are worried about the dangers, you could consider enclosing your garden with pet proof fencing – either in its entirety or by sectioning an area off – creating an enclosure. If you secure your garden, your cat or dog will have the opportunity to enjoy being outside to explore, bathe in the sun, whilst being contained in a safe environment.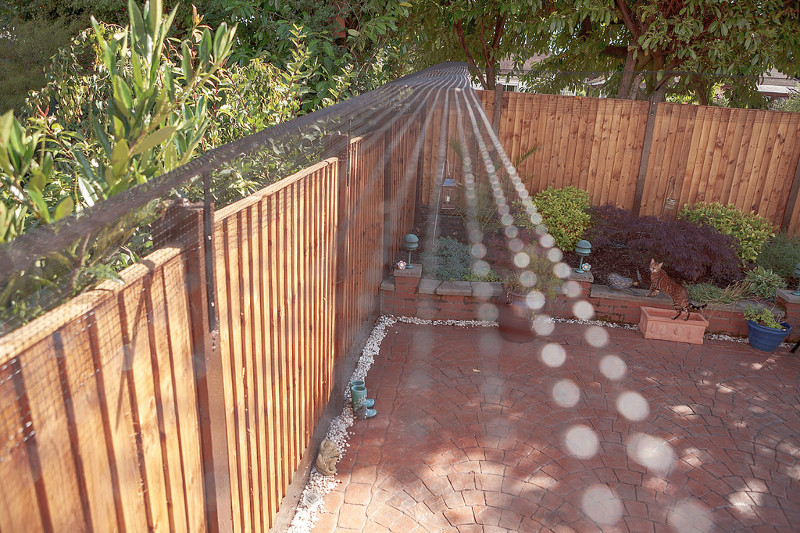 ProtectaPet have developed a flexible system which can accommodate all garden boundary types: using freestanding enclosure fencing where there is privet hedge or an overhanging barrier on existing fences or walls. They can pet-proof sheds, garages, conservatories and trees using the inward facing bracket which cats and dogs cannot climb over. The British designed and manufactured system has been optimised for agile and dexterous breeds. The patented products are precision-manufactured using the latest laser-cutting techniques and the matt black powder coating provides the least intrusive aesthetic finish and has the additional benefit of prolonging longevity in use.
Find out more about the cat containment systems ProtectaPet offer here: protectapet.com
GPS Collars
There are many different types of these available to buy online, some only work in a specific range, some collect data about your pet's daily routine and some track your pet in real time. It's important to do your research and perhaps ask in your local pet shop for advice before buying, as these types of collar can often be quite expensive. To reduce the risk of strangulation, we only recommend putting quick release collars on cats. Collars often get caught as the pet moves around and it is important that they release for your pets safety. Of course if your pet has a tracking device on their collar then the lost collar can be retrieved and refitted, however it is worth noting that GPS collars do not actually stop your pet going missing.
Insurance
Many people choose not to have pet insurance, and there are many reasons why. It could be that it is something that you haven't really thought about or perhaps your pet's veterinary care is covered by the PDSA or similar. Some people have more than one pet so pet insurance can seem impractical, however having insurance is extremely important. Many people do not realise that the specialist services we offer to help find missing pets are often covered in the Advertising and Reward section of the policy. We work closely with many insurers, meaning our services are often paid for directly by them, costing the owner nothing should the worst happen. When pets go missing it can often lead to unexpected vet bills on their return. It's important for you to consider whether in this situation you would benefit from the help that comprehensive insurance can provide.
Tips For Dog Owners
We all know that mistakes can be made, gates, doors and windows are often accidentally left open, which can result in dogs escaping.
Minimise the risk by taking simple measure such as spring-loaded gates that shut quickly and don't stay open and make sure the catch is strong and well-maintained.
Put a notice on your gate asking callers to close it behind them.
Regularly check all your fences and garden boundaries are secure. Many dogs have escaped through a rotting fence panel. Over winter it is common for fences and gates to be blown down or open, and when letting your dog out in the dark it can be difficult to see if this is the case. It is always best to double check, before letting your dog out in inclement weather. If your dog needs to go out in the garden during particularly bad weather, it is safest to take them out on a lead. Thunder, lightening, howling wind or even very heavy rain can be enough to spook a dog into bolting.
Only let your dog off the lead in places where you are confident they will return. If in doubt keep them on the lead. Rural walks, with lots of open land and rabbit burrows for example pose a real danger to smaller breeds. Rivers, canals, lakes and streams can change dramatically from season to season, if your dog enjoys the water, assess the conditions before you let them off lead.
Make sure your dog is always wearing a collar with an ID tag, containing your details, attached if you let them off the lead, this is not only a legal requirement but means that should they be found a member of the public can contact you quickly.
Sadly many missing dogs have been stolen. Here are some steps you can take to minimise the risk of falling victim to this crime.
The Golden Rule - Never leave your dog anywhere you wouldn't leave a child, so never alone in a car or tied up outside shops.
Make sure the part of the garden your dog uses is visible from your house. A dog can be snatched in seconds and thieves often watch to establish when dogs are let out. Don't leave your dog in your garden when you are out.
Vary your daily walk route. Thieves look out for routines.
Be wary of strangers who ask you lots of questions about your dog. Many are just dog-lovers but some use this to glean information for a pre-meditated theft.
Don't share lots of pictures of your new puppy or dog on social media sites like Facebook without checking your privacy settings first. It is very easy to find out personal information about people. Social media sites can be very useful for thieves.
If you choose to use Pet Sitters, Dog Walkers or Kennels make thorough checks on them beforehand, ask for references and follow them up.
Tips For Cat Owners
Make sure your cat is micro-chipped and that your details are kept up-to-date if you move house or change phone numbers.
Some people choose to keep their cats as 'indoor cats' who don't have free access to outdoors. Even if you choose to do this you still need to have your cat micro-chipped and neutered. If they do escape, and many do, they are especially vulnerable as they are not used to being outdoors. See our Micro-chipping and Neutering sections for more information about this.
If you move house keep your cat in for several weeks while they acclimatise to the new smells and layout of the house.
When you first let them out, do so when they are hungry. Keep watch on them and after a 10 minute sniff in the garden, bring them in and feed them. Repeat every day and gradually lengthen the period of time that you let them out.
If possible encourage your cat to wear a collar, with an ID tag and a bell.
If you are going on holiday put your cat in a registered cattery. Cats do not like being left alone for long periods and food left down, or in a shed or greenhouse, will upset your cat and could cause them to stray.
If you choose to use a cattery or pet sitter, make thorough checks on them beforehand, ask for references and follow them up.
Visit The Cats Protection website to gain access to a wealth of free informative guides: www.cats.org.uk/cat-care/care-leaflets/essential-guides.
I have found a pet
If you have found a pet or think you have seen a pet that is lost, please try and take a few photos of them and upload the details to our website for free here.
It is not always easy to be sure a pet is lost. However if a dog is running loose in the streets it is reasonable to assume it is lost. Cats often look anxious and may hide as they are unsure where to go next. They can be nervous and difficult to catch. If a cat has a coat that looks unkempt or any signs of illness such a running eyes or wounds, then it is best to try and catch the cat.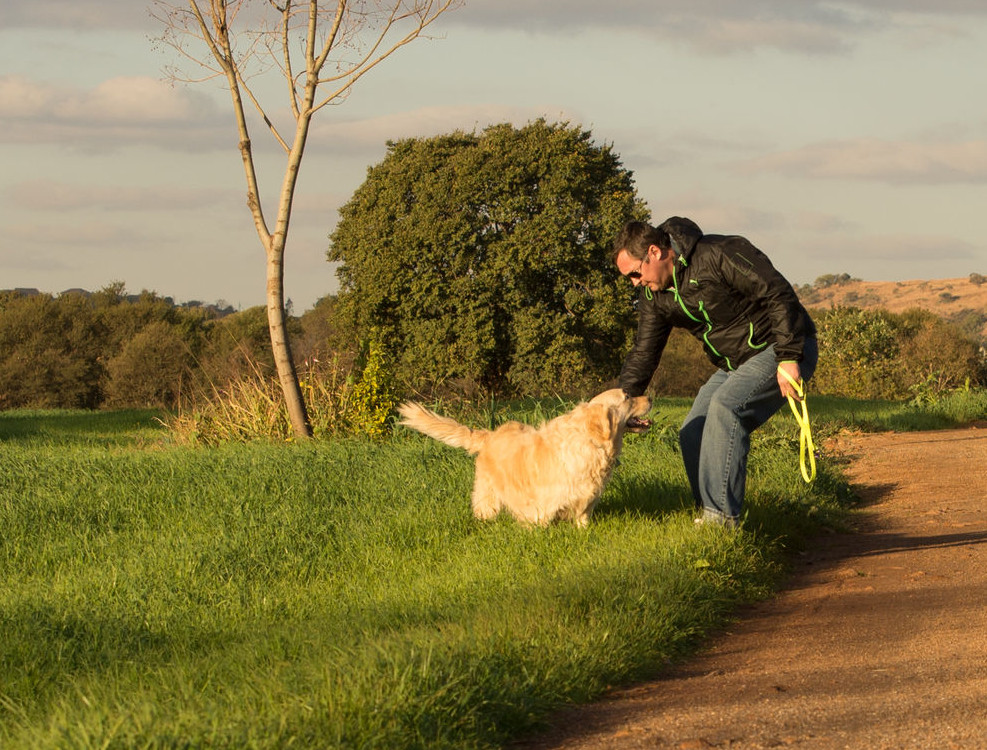 If possible, contain the pet safely and securely and take it to your local vet. A vet will be able to scan the pet for a microchip, and administer any treatment should the animal require it. Vets are not allowed to charge for this service. If the vet can locate a microchip it will mean that they can contact the owner immediately in most cases.
If a cat is not micro-chipped but is fit and well there are a few options. You may be able to temporarily look after the cat if you wish, while you make efforts to find the owner through enquiries around your local area. This could include posters in prominent locations, leafleting the neighbourhood and sharing the cat's details on our website and local social media sites. If you are unable to look after the cat please contact your local branch of the Cat's Protection, you can find their details here.
With any animal that is lost it is important to remember that they may be extremely frightened and disorientated. You should always approach any animal that you do not know with care and you should stop if you feel that the animal is becoming distressed or you feel uncomfortable. Sometimes using small amount of food can be a good way of getting the animal to come to you, or into a place like a shed or garage, where the pet can be caught or kept safely.
Quite often it is best to stand still and let the animal come to you. It is not a good idea to chase a pet that you find, as they can often run further away and become lost again or they may run dangerously into a road. If an animal is moving away from you as you approach it, it is best to stop, stand back, take some photographs on your phone if you can, and call for help whilst observing the animal from a distance.
The law requires that you report finding a dog to your local dog warden. Keeping a dog you have found and not reporting it to either the police or Dog Warden is an offence. Here is a link you may find useful: www.gov.uk/report-stray-dog.